The light on your skin
Makes me sin.
xxx
You're always fun.
A love like that
"A love like that was a serious illness, an illness from which you never entirely recover." - Charles Bukowski
You know how to make me crumble.
I dreamt of you. It was so nice to hear your voice. Talk to you. See you alive. I love you.
Blue pill.
Another one of those, please.
Waking up to the smell of rain reminds me of love.
may pangangamba sa hangin
hindi ko maipaliwanag. baka ako'y naiinip lamang; puso'y di mapakali- sa kakaisip sayo, sa pagmumulto ng nakaraan. o alinlangan. …palagi kang nasa aking isipan.
Your skin.
Is perfect.
The smell of sunblock reminds me of you.
I can see you. Underneath the invisible mistletoe.
maybe i really am just crazy.
is the best explanation i could come up with. #fckmyheart
...is the space we fill with time.
You look beautiful :)
I don't have to see you to know.
Mahal kita.
and that's a wrap.
something is coming
and i feel like it's bigger than you and me.   i wait with anticipation.
a clear single happiness.
 live passionately, love obsessively, and believe that art can (and will) change the world
While I can't have you, I long for you. I am the kind of person who would miss a train or a plane to meet you for coffee. I'd take a taxi across town to see you for ten minutes. I'd wait outside all night if I thought you would open the door in the morning. If you call me and say 'Will you…' my answer is 'yes', before your sentence is out. I spin worlds where we could be together. I dream you. For...
Kinilig.
Today I learned to play one of my most favorite songs… on the piano. :)
I love lyrics
It's you that I adore You'll always be my whore You'll be a lover in my bed And a gun to my head Lovely girl, you're the beauty in my world Without you, there are no reasons left to fight In you I feel so dirty In you I count stars In you I feel so pretty In you I taste God In you I feel so hungry In you I crash cars We must never be apart -Ava Adore -
You...
You would've loved my mom… She had the most genuine and unselfish heart. Always ready to give you love and joy. Whatever you need. Always whatever you need. You would've loved my mom. And she would've loved you.
Hug :(
My heart feels like shit.
I always feel like...
Kulang ang oras. Pag kasama ka.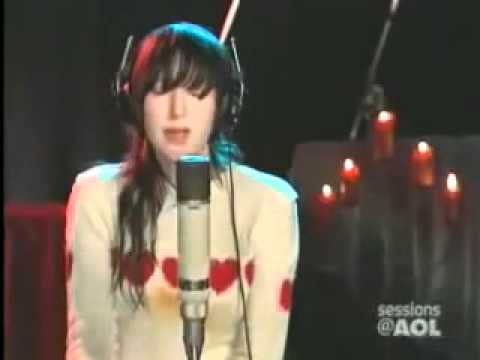 Masokista sayo.